Retiring? The Professor is not retiring, He is Semi retiring, after 40 years Gary is going to focus on privates and special group classes. So he can have more time to pursue other opportunities. Watch for the limited schedule.
Personal Coaching


Professor Bailey is teaching a very limited number of group schools, but if you would like him to teach your group call (434) 770-2609.

To schedule a personal motocross coaching session at your track or ours by the half day, day, two day or week, please email gbmx@kimbanet.com or call (434) 770-2609.


One on One
One Rider $100 an hour
Two Riders $150 an Hour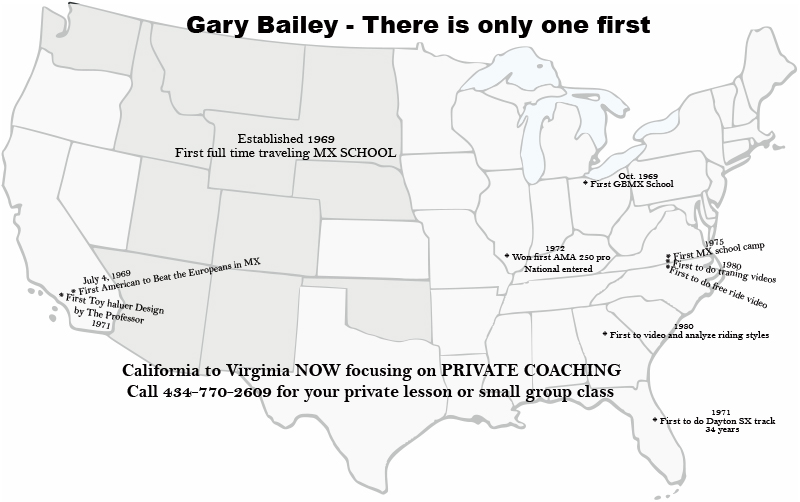 For more information or to enroll, Please e-mail
GARY BAILEY VIDEOS / MX Coaching



As a reminder, Click here to check the racing schedule at
Lake Sugar Tree.


You might want to arrive early or stay an extra day or so and watch the races or enter your class and put your new skills to use in those week-end races!!!

For questions or comments regarding this Web site, please contact mxprofessor@gmail.com
© Gary Bailey "The Professor" 2001 All rights reserved